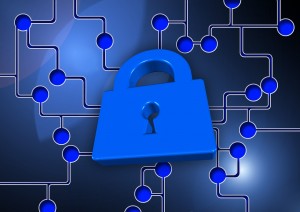 As more of our business and personal lives become digital and cloud-based, cyber security has never been so important. When it comes to staying safe in our digital world, one tip applies to all: prevention is better than cure. Regardless of the size of your business, you need to be prepared… cyber crime happens every day.
"Many business owners assume that data loss or malware attacks target the larger businesses – banks and healthcare for example, "says Eric Hughes of EMH Technology. "In fact, cyber security is vital for every business regardless of size. Inadequate protection can be costly both financially and operationally." Indeed, Small Business Trends reports that 43% of cyber attacks target small businesses.
With this stark reality in mind, what can businesses do to boost their cyber security?
5 Top Tips for Cyber Security
Raise Awareness
More than 50% of all organizations that have at one point experienced a data breach have attributed this to negligence on the part of an employee, reports BizCare. Increasing Cyber Security awareness amongst employees is a great way of increasing an organisation's strength against cyber attack. From online courses to full training, better understanding leads to better defence.
Back Up Business Data
Reports of ransomware attacks – malicious software that holds data hostage unless a ransom is paid to the person or organization behind it – are increasing. Malwarebytes' Ransomware Report states that 22% of small businesses that hit with ransomware attacks are crippled to the point they have to cease operations immediately. Whitehawk reassures business owners: "By having a copy of your data saved somewhere else, you will not need to pay hackers to have the data returned." Secure backup is an essential step in strengthening cyber security.
Break Bad Habits
Reduce the risk of cyber attacks by applying good working practice online throughout the organisation, such as:
Not opening links in suspicious emails, or accessing unnecessary and dubious websites. (Send regular tips and reminders to all employees.)
Keeping good, long and combination passwords (read more)
Creating user accounts for general work with limited rights
Installing and updating good antivirus software.
Only installing required Apps, plus removing unnecessary applications and files.
Clearing temporary internet files, cookies etc. on a regular basis.
Install Email Security Software
For most small businesses, websites and emails provide the majority of customer communication. Encrypting email communication or implementing email security software is therefore a sensible step to boost cyber security.
Comply with GDPR
The General Data Protection Regulation (GDPR), due to come into force in May 2018, will mean that firms could face fines of up to several million pounds for failing to secure customer data. As well as meeting legislative requirements, complying with the new regulations is also an opportunity to review and update cyber security measures.
Lucy Pegler from law firm Burges Salmon told The Telegraph: "The advent of GDPR coupled with government initiatives means organisations of all shapes and sizes are sitting up and taking note of the risk of cybercrime to their business. This is a positive for organisations and, ultimately, customers."
In summary, Eric Hughes notes: "Data is one of most important asset of any organization; your IT policies and budget must revolve around the importance of data security." If you would like to review and increase your organisation's cyber security, contact EMH Technology for a no-obligation discussion. Remember: prevention is always better than cure.