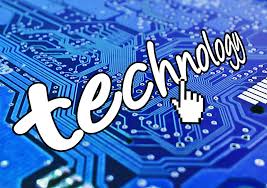 Technology is fast-moving, with new developments launched almost daily. Keeping up with the changes and opportunities can give businesses a crucial competitive edge. Here are four predicted trends for 2018 that businesses can utilise to get – and stay – ahead:
Greater Automation in the Workplace
Technology enables automation to spread, creating faster, more cost-effective processes within the workplace. As well as improving customer experience, employee engagement and work satisfaction issues can also be addressed. Information Age reports that: "A digital adoption strategy can lead to a more productive and social way of working, a more engaging user experience, an improved ability to attract and retain top talent and more." During 2018, we envisage that developing your technology will offer even greater potential for increased engagement, productivity and value.
2018: The Year of the Voice
Virtual voice assistants such as Alexa and Siri have soared in popularity and publishers Hearst have developed voice skills so that content can be converted to voice format. (The Elle Skill reads horoscopes to users, for example.)
A Mindshare report estimates that 600 million people use voice-activated assistants at least once a week globally, whether that is through Echo and Google Home devices or on smartphones.
Analyst firm Gartner predicts that by 2021, early adopters who redesign their websites to support visual and voice search could increase digital commerce revenue by 30%. 2018 is the time plan this functionality.
Artificial Intelligence
Artificial Intelligence (AI) is shaking the modern IT world. Companies are competing against each other to hire and maintain the best professionals of the industry. A Hacker Noon report explains: "Started by Facebook and Google, artificial intelligence is applied in more and more apps these days allowing devices to think and act more like humans. The basic AI example is face recognition, which is widely used in Facebook photo tagging. The importance of AI is explained by the fact that it allows devices to act independently aka without manpower and this leads to increased efficiency, accuracy and overall better user experience."
AI offers a huge opportunity to businesses. Hacker Noon states that: "AI and machine learning are dedicated to simplifying our lives and work processes and improving certain industries to our benefit. There are and will be, obviously, certain concerns (such as cybersecurity, for example) but all in all, 2018 is promising to be really exciting in terms of new technologies and their application."
Digital Processes for Faster Growth
Two thirds of UK SMEs are using technology to improve their business to keep up with digital transformation, says a research study by the International Data Corporation. The global survey, which included responses from 300 UK leaders of SMEs with up to 999 employees, found that the main reasons for investing in technology innovation were:
Revenue growth
Customer acquisition
Greater operational efficiencies
Almost 50% of participants identified these aspects as immediate strategic priorities for digital investment. From bespoke business applications to cloud business processes, technology can work even harder for business during 2018. It's time to seize these advantages.
"Looking forward, it's important to consider the potential operational and customer requirements that technology can support and refine," says Eric Hughes of EMH Technology. "Once the business strategies are defined, we can introduce and support the technology that's needed to bring these strategies to life as efficiently as possible."
Do you plan to grow the technology applied in your business during 2018? Talk to the experts at EMH Technology. With no obligation or cost involved, find out the exciting possibilities that technology can offer your business next year.